INCREDIBLE SAVINGS ON NAME BRAND HOT TUBS!
FACTORY DIRECT HOT TUBS 
READ HOW WE ARE ABLE TO OFFER THE CHEAPEST PRICES AROUND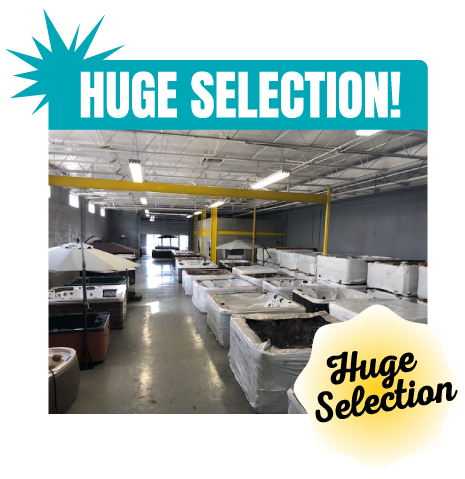 We have one of the largest inventories of hot tubs in the country!
We looked at the traditional retail hot tub stores and saw that most would only display 6-8 units by one manufacture. This small figure is usually because of a limited amount of space or a cap on the retailer's floor plan. Whatever the reason, this is a painfully low section to choose from, considering there are thousands of hot tub options. To make matters even more frustrating, it could take you 4-8 weeks to receive one of these spas. Our large on-site inventory located at several locations provides you with a large selection to choose from delivered the same week!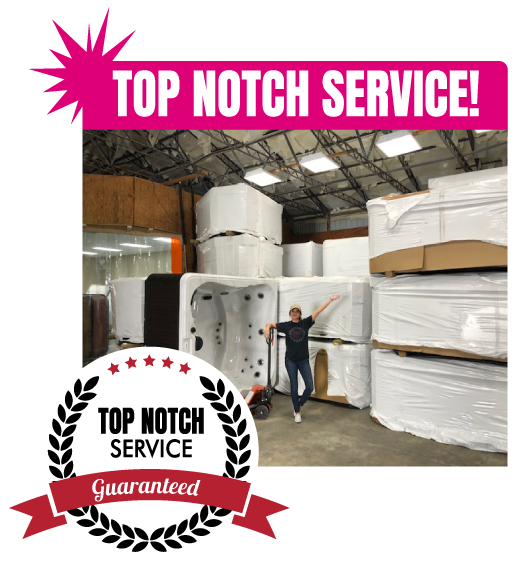 We pride ourselves on our service. 
Service should be the number one crucial item in everyone's book when buying any mechanical item. Does the person you are buying from only make sales, or do they service products as well? Do they specialize in what they sell? These are extremely important questions when buying a spa, no one wants to be left high and dry when an issue arises. A hot tub is a machine, and like most machines, it will need maintenance or repair at some point in its lifespan. Hot tub repair is a niche trade without many people in the field. To us, you cannot have a successful sales business without a top-notch service department. We have big companies that sell spas online call us monthly to fix spas that they have sold, and they cannot service.  We do help them out occasionally, but our customers always take priority! Please, if you are seriously in the market for a spa, call the company first, and tell them you have a spa you need to be repaired. If they can't help you, take your money elsewhere!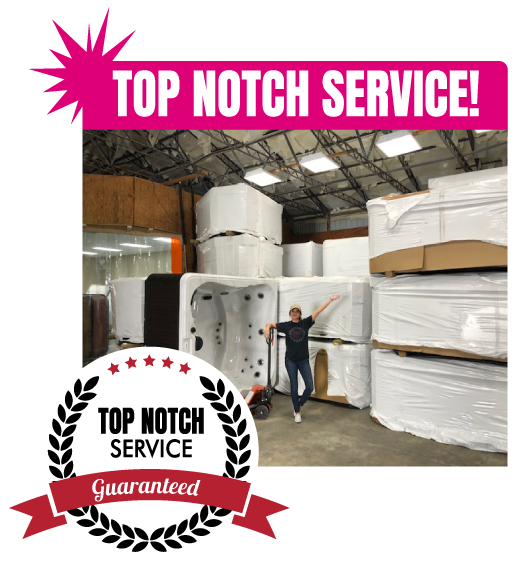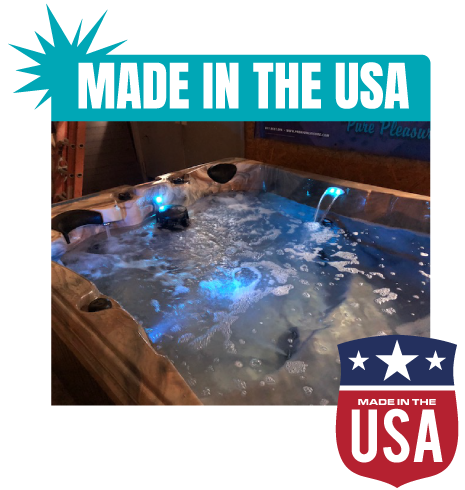 We pride ourselves on only selling hot tubs that are manufactured in the USA by hardworking Americans!
We LOVE to tell our customers we sell a quality made in America product!  This has been very important to us since day one. When you buy something made in the USA, you are investing in the future health of our economy. It takes pride in a nation that contributes immensely to our livelihood, and a desire to see that nation grow. Sadly, several large spa companies in the USA outsource manufacturing to Mexico and China.  This is not information they give out willingly on their websites! PLEASE, if supporting American jobs and products is important to you, do the research and find out where the spa is manufactured! Support your own!